Michał
Romanowski
Prof. J.D. - Partner, Advocate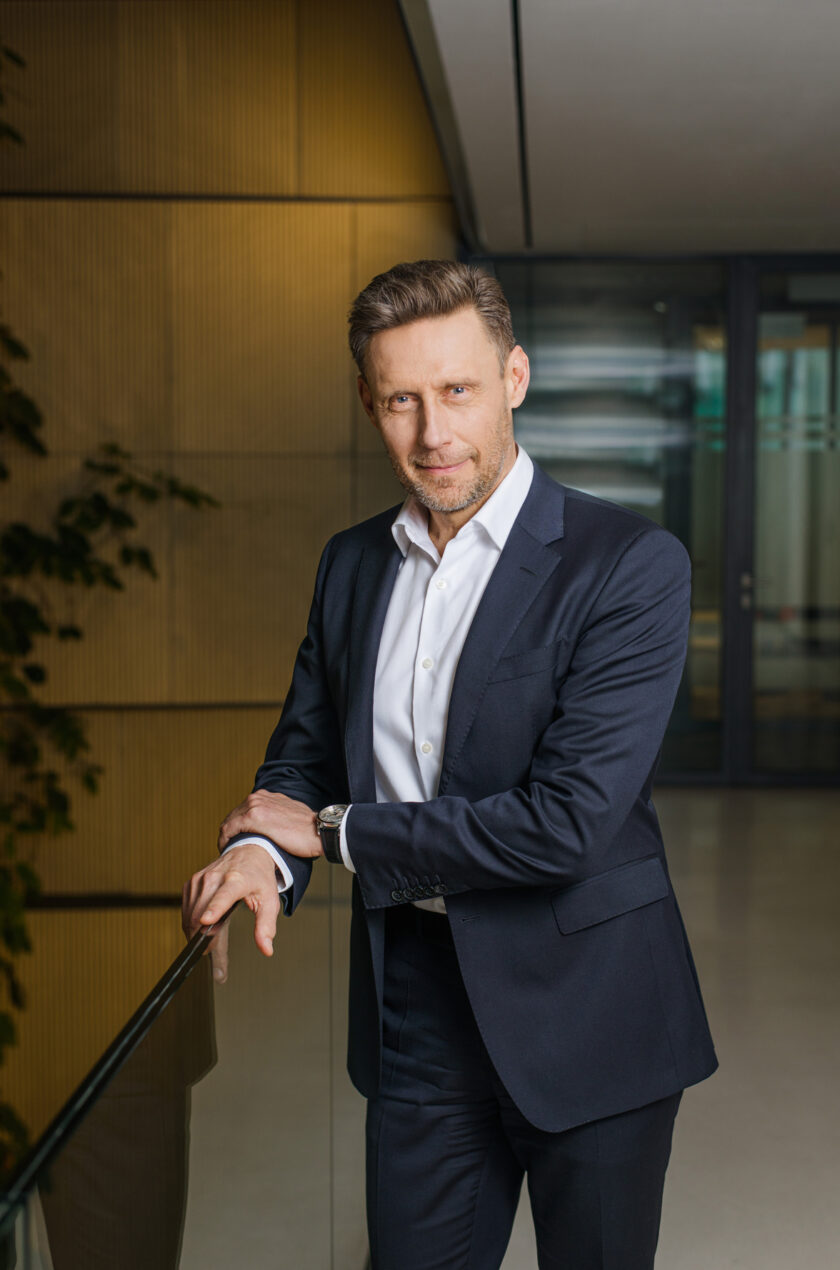 Michał Romanowski is a graduate of the Faculty of Law and Administration at the University of Warsaw (1994), where he received his J.D. (1997) and his postdoctoral degree (2004). In 2014, the President of the Republic of Poland Bronisław Komorowski granted him the title of professor of legal sciences. He is an advocate at the Council of the Bar in Warsaw. He specialises in civil law, company law, capital market law and constitutional law. He initiated and co-founded Romanowski i Wspólnicy law firm in 2005. He was previously a partner in international investment banks.
Michał Romanowski is a lecturer in civil, commercial and capital market law at the Faculty of Law and Administration at the University of Warsaw. He has spoken at numerous national and international scientific conferences.
A co-creator of the main trends in Polish company law and capital market doctrine after 1989, he is the author of over 150 monographs and scientific articles. He has co-authored three volumes of the System of Private Law on unnamed contracts, company law and securities law and is editor-in-chief of two volumes of the System of Private Law – Company Law – general part and Partnership Law.
In 2006–2015 he was a member of the Civil Law Codification Committee recommended by Prof. Zbigniew Radwański, J.D. Michał Romanowski is a co-creator of the general part and the general part of the obligations under the new Civil Code and is also co-author of the changes made in civil and commercial law in the period between 2006 and 2015. He co-authored the changes in the Commercial Companies Code concerning, among other things, the rights of shareholders, cross-border mergers of companies, the liberalisation of the institution of share capital, the registration of companies via the internet, the dematerialisation of shares, and remote meetings of company bodies. Within the Codification Committee he is the chairman of the subcommittees for company law, for business entities, for insurance contracts, and for representation.
Michał Romanowski is the author of more than 60 legislative opinions on European Union law and how it interfaces with Polish law and more than 100 other legislative opinions in the branches of civil and commercial law.
For several years he has been identified as a recommended lawyer in the field of commercial law in the rankings of Rzeczpospolita. In 2019 Michał Romanowski was named the best specialist in commercial law in Poland.
Michał Romanowski has written columns and been a commentator in media outlets such as Gazeta Wyborcza, Rzeczpospolita, Dziennik Gazeta Prawna, Prawo.pl. He is often invited to appear on TV and radio programs on TVN 24, Polsat and the German station ARD.